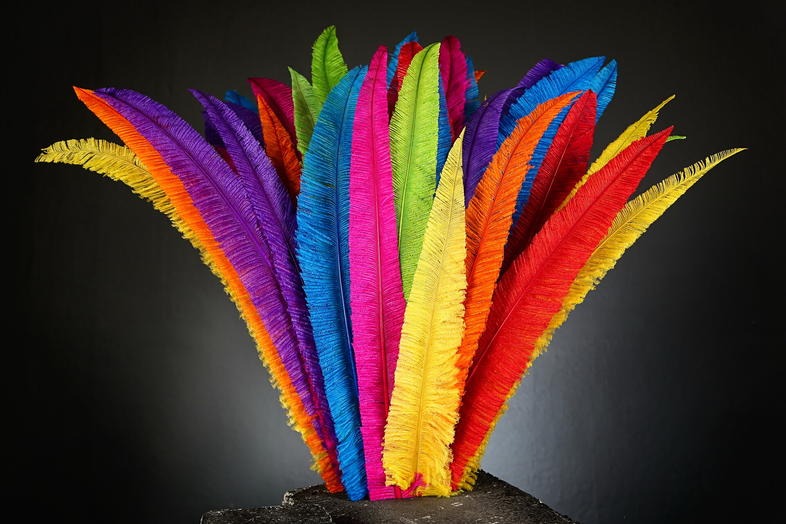 We proud ourself in having the largest Ostrich Feather product range and inventory in the USA. Unlike others we source our feathers directly from the Ostrich Farms of Africa. When you shop with The Feather Palace your order is processed and shipped direct from our Los Angeles location. Our Feathers DO NOT come from china. 
Browse through our online store and discover our range of Stunning Feather Centerpieces, Ostrich Tail Feathers and Ostrich Spad Feathers.
At Buy Ostrich Feathers we utilize these majestic ostrich feathers for fashion and design, such as dresses, costumes, and spectacular feather centerpieces. You have see them in your favorite Hollywood Movies and music videos "they likely came from us." Ostrich Feathers are used all over the world in New Orleans they celebrate Mardi Gras, Brazil has carnival which will leave you speechless, Throughout the Caribbean Islands Carnival is celebrated with beautiful ornate feather costumes. Whether plain or dyed, these feathers are a must have!